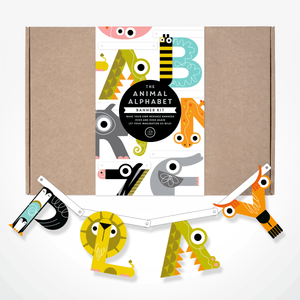 Make your own messages over and over again with our animal alphabet banner kit.
Enjoy creating your own message banners for every occasion. Spell-out inspirational quotes and greetings in style. 108 reusable letters and symbols that will give you an excuse to make every day a real event.
Each banner kit contains 96 letters, 12 symbols and metal fasteners.
Packaged beautifully in a keepsake box.