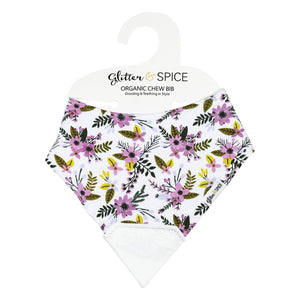 Drooling baby? Check. Teething baby? Check! 
Our Organic Chew Bibs has you covered for your teething and drooling baby! Our Chew Bibs are made from 100% soft organic cotton, which is the ideal fabric for your little's delicate skin. The breathable waterproof layer in the middle is perfect to keep your drooling babe happy and dry! Our bibs have a teether attached which helps your little one with teething. Our teether is made from 100% food grade silicone which means there no harmful chemicals!
This stylish bib is perfect for any babe!